Finally, Flamboyant Finials are Making a Comeback
Posted 21/03/2017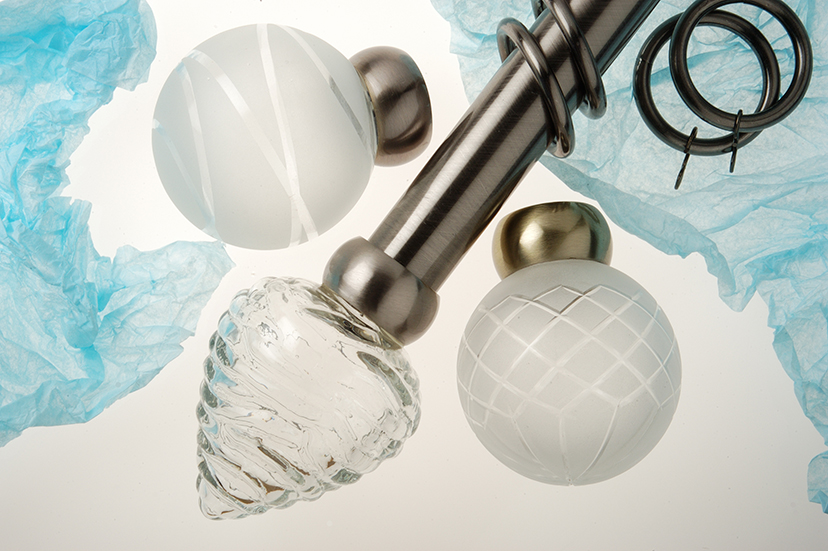 There can be few items that are more purely functional than a curtain pole. If you want to add some panache to your poles it will have to be in the finials – the pieces that screw on either end. For a few years now – in keeping with the trend for Scandinavian-inspired minimalism – finials have been unostentatious. Finally, flamboyant finials are making a comeback and we couldn't be more pleased.
A Brief History of Finials
The definitive history of the finial has yet to be written, but finials have been used in architecture for centuries. From the tent rods of Mongolian nomads to the highest dome of the Taj Mahal, finials offered an unrivalled architectural flourish. They began to appear on flagpoles – the golden eagle of Napoleon Bonaparte's Grande Armée probably being the most famous example. The idea of carved and fancy finials gradually migrated indoors and they began to appear on bedposts and eventually curtain poles.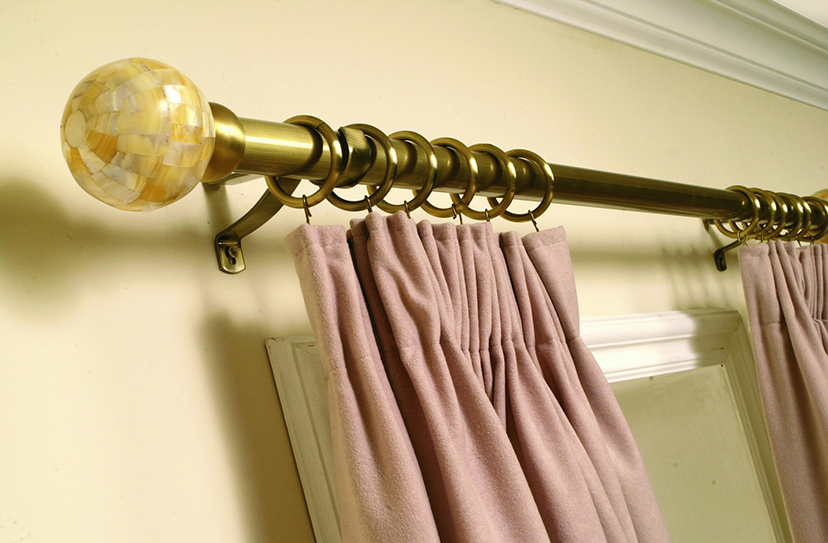 Curtain Pole Finials

Bizarrely, considering they were such a late addition, curtain pole finials are unique within the finial family in that their purpose is not necessarily purely decorative. In some designs, curtain pole finials will prevent curtain rings from slipping off the end of the pole.
A Choice of Designs
Usually, but not exclusively, finials and curtain poles are sold separately to allow your customers to choose between a variety of pole endings – ranging from the simple cap or knob to something more ornate. In the
range of finials designed by Swish
, there are many luxurious designs inspired by sources as various as entwined vines and the onion-shaped domes found on Russian Orthodox churches.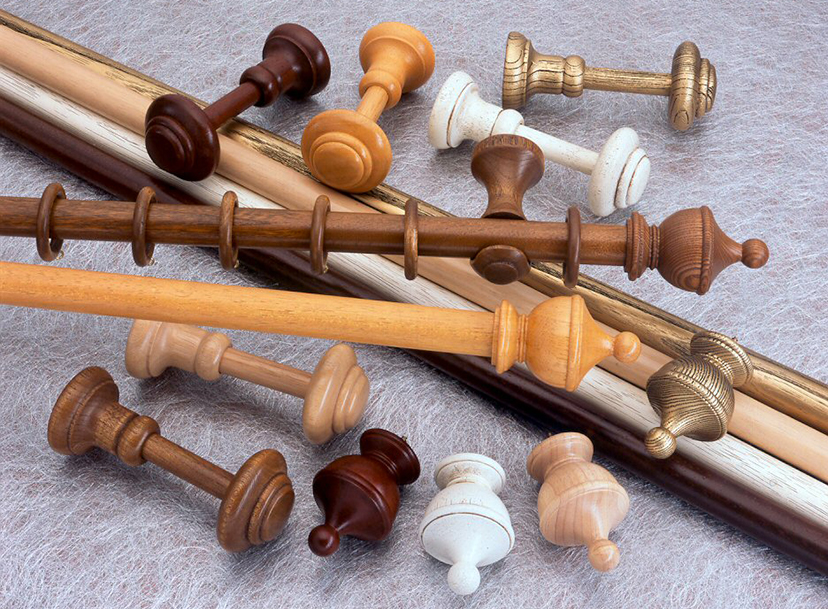 A Choice of Materials
We supply wooden and metal curtain poles and finials from industry leaders such as Swish, Speedy and Portofino. You can offer your customers choices that range from traditional timber poles and finials that are hand-finished using traditional lathing methods to more contemporary chrome and graphite sets.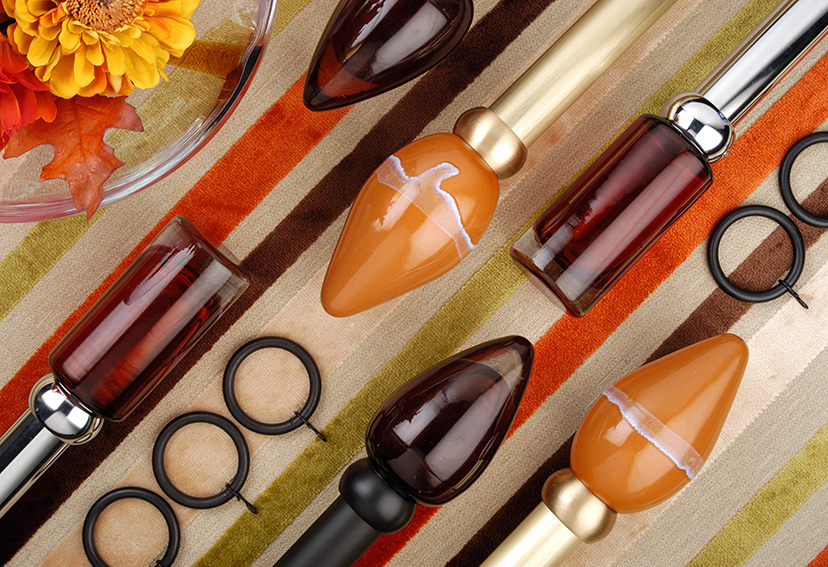 A Choice of Colours
When it comes to colour, your customers will be spoiled for choice. All of our wooden poles and finials come in a choice of wood stains from pale oak to darkest mahogany and all the beautifully natural golden and red hues in between.
Check out our full selection of finials on the curtain poles pages of our website. Register your company details with us to take advantage of exclusive deals and monthly promotions. If you have any questions, you can call our office on 01603 789678 or email us at websales@lovelesscookblinds.co.uk.