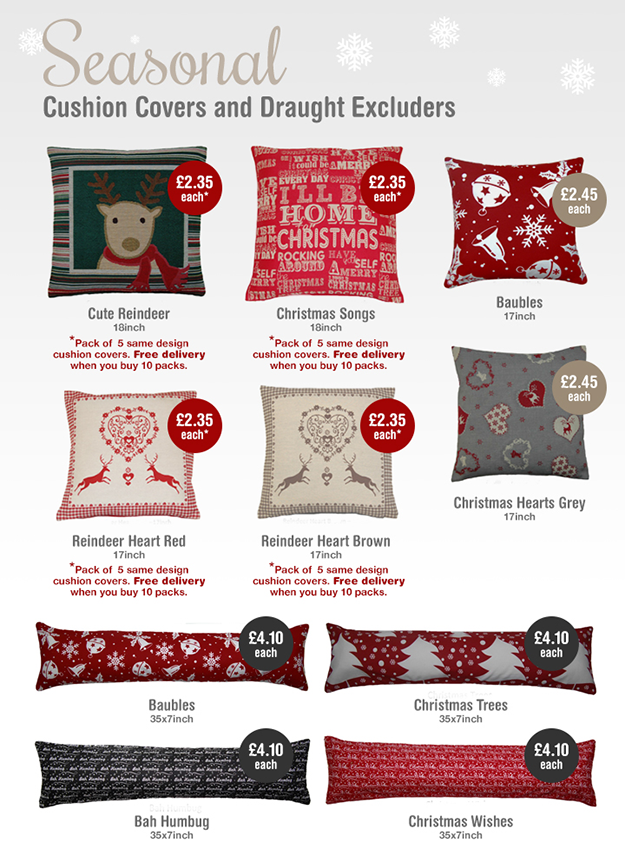 Festive Cushion Covers and Draught Excluders
Posted 30/03/2015
Every year you may encounter customers who have Christmas plans already in place and it's only the beginning of the year! We understand ...
Read Post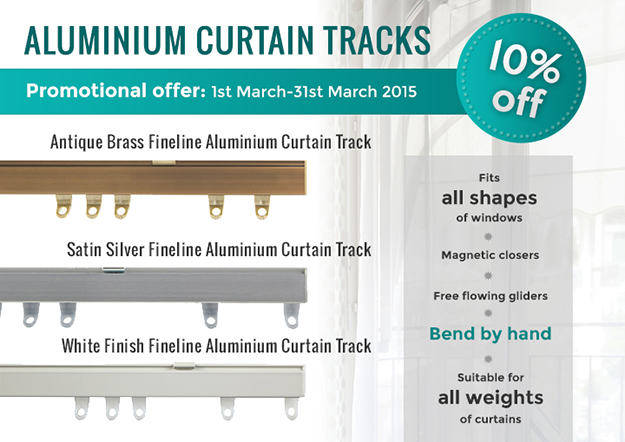 10% Off Fineline Aluminium Curtain Tracks
Posted 23/03/2015
Our winter promotion is coming to a close on 31st March 2015, so you still have time to stock up on some great products including Poles Apar...
Read Post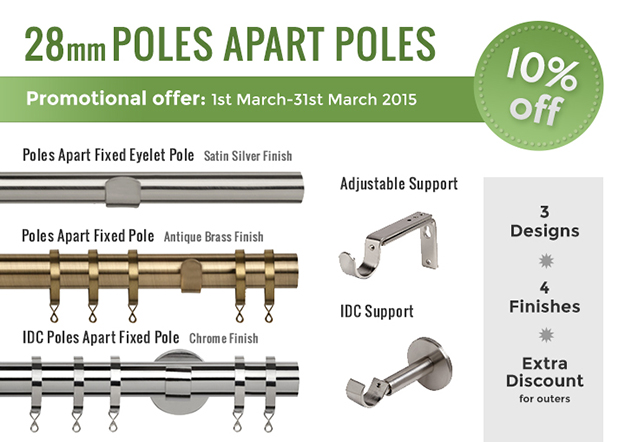 10% Off Poles Apart Poles
Posted 20/03/2015
You may have noticed a slight pattern within our blog posts the last few weeks, promoting our fabulous 10% offer on Poles Apart Finials, inc...
Read Post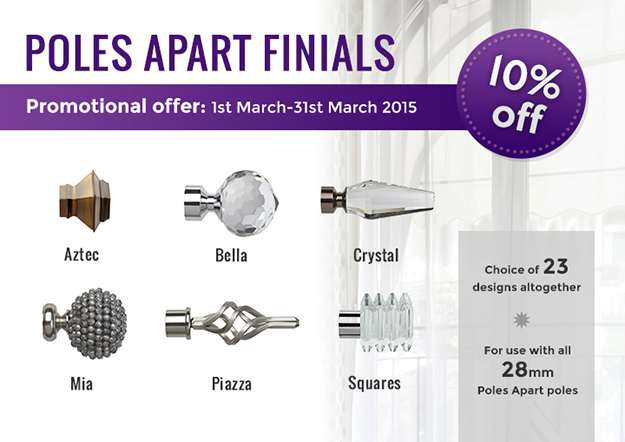 Poles Apart Finials Pomotion
Posted 10/03/2015
This week's blog is following on from last week's promotional blog post on the Kingdom Collection, part of the Poles Apart range. Fr...
Read Post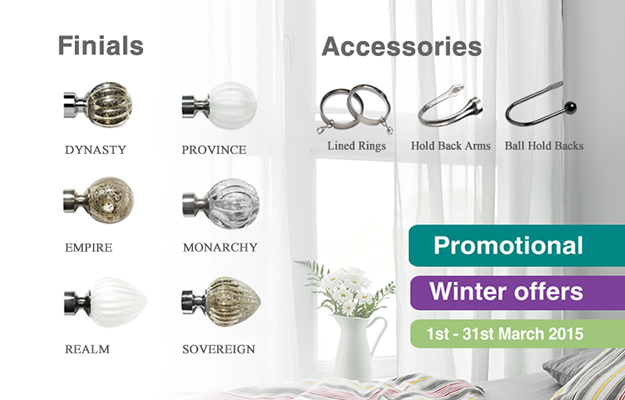 © Loveless Cook Blinds Limited
Registered in England & Wales Company No. 02091553. Registered office address: 30 Burnet Road, Sweet Briar Industrial Estate, Norwich, NR3 2BS
VAT no: 451 2790 56