The Hottest Interior Trends for Autumn/Winter
Posted 04/09/2018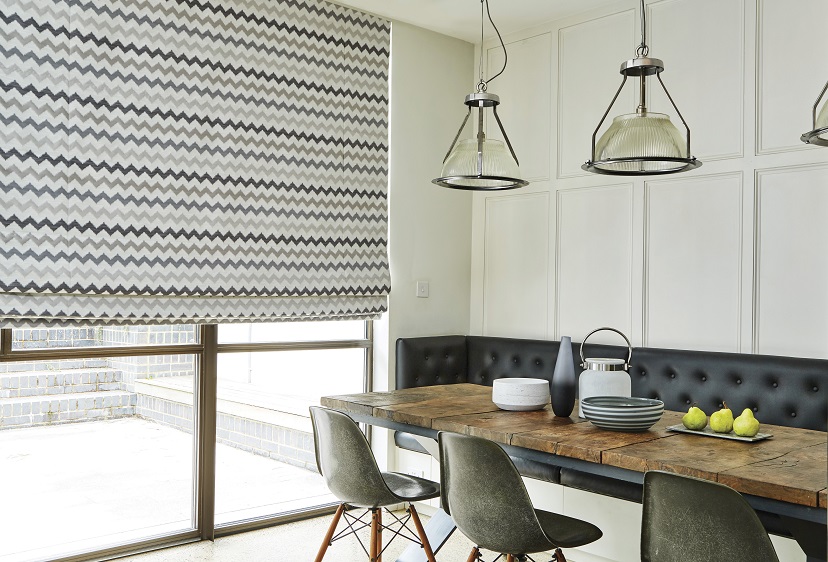 In order to maximise sales, you've got to think like your customers. Before choosing new curtains or blinds, they're likely to be browsing magazines and websites to check out the latest seasonal styles. By having the latest fabric patterns on display, you'll be meeting your customer's expectations and making more sales. So, what are the hottest interior trends right now? Here's our autumn/winter round up.

The Neutral Zone
Neutral tones will always be popular and not just with customers who have more conservative tastes. Neutral colours can form a steady complement to a textured fabric or interference pattern as with these panel blinds: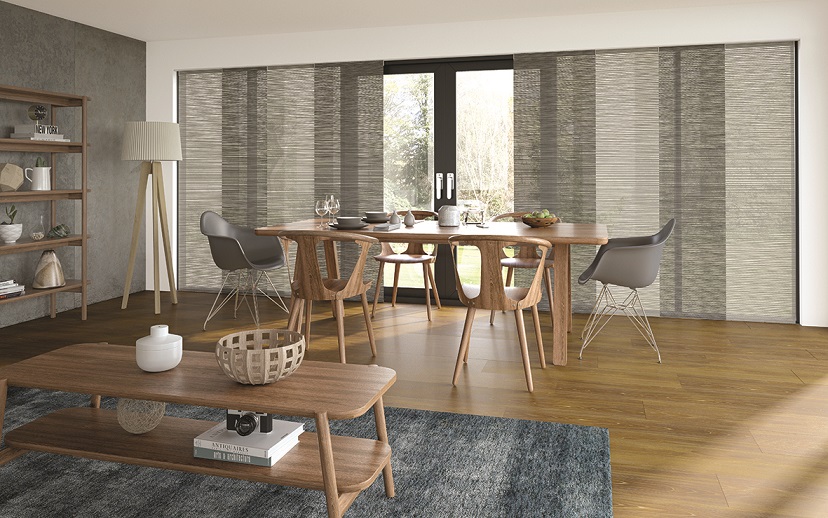 Popular neutral shades of 2018:

Think Pink
Blush is the sort of pink that you associate with a pale Provence Rosé and we're starting to see it a lot. Don't worry if you prefer a bolder pink, we certainly haven't seen the back of hot and electric pinks – especially as an accent.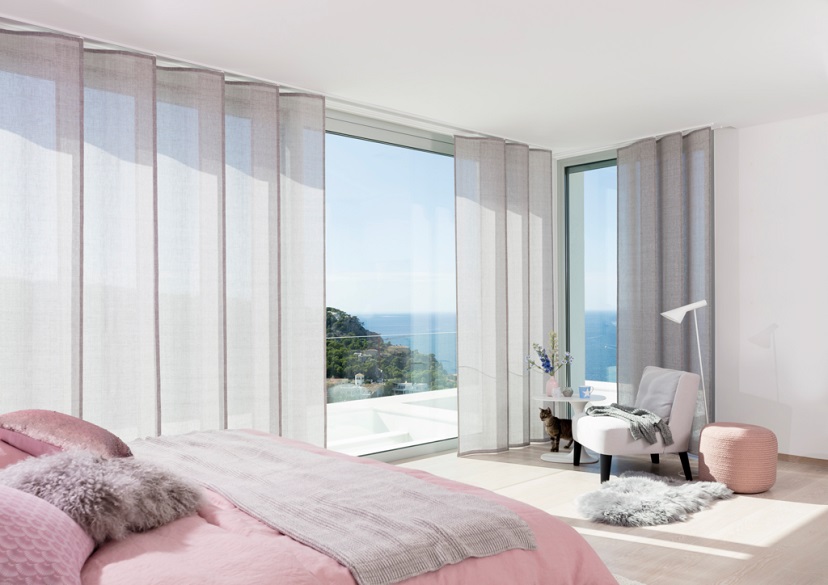 Pink and related tones:

Scotland for Aye
Some pattern books have been looking north of the wall for fabric inspiration. Tweed is a robust fabric that brings real warmth to period homes. While these bright modern tartans look great in a contemporary kitchen.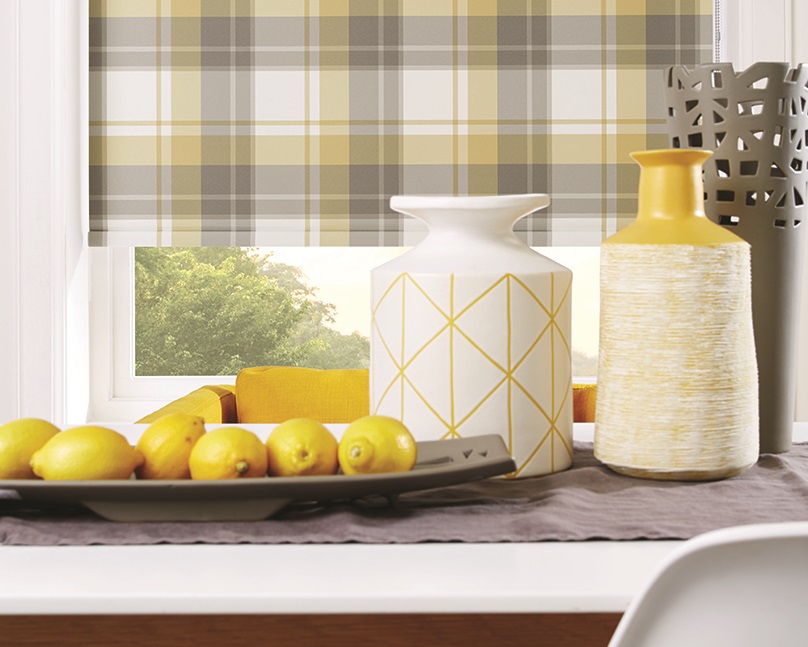 Solid Poles
These 50mm poles from Jones are available in Heather, Juniper, Clay and Claret with a range of bold finial designs.
Automatic for the People
No need to leave the blanketed comfort of your sofa to close the blinds this winter. Battery-powered remote control blinds from Louvolite start at just £75!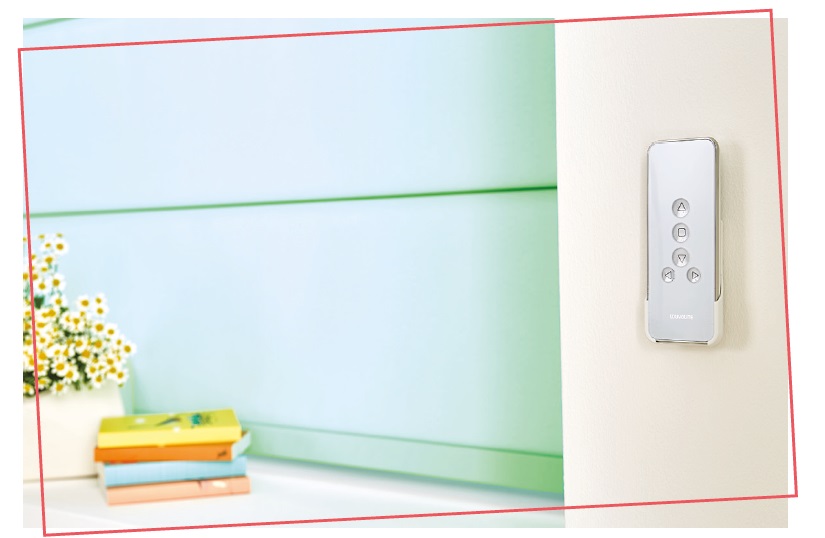 Room Dividers
The trend in recent years has been towards larger open-plan spaces. Sometimes in the winter you want something a little cosier. Room dividers give you the best of both worlds – space when you need it and the option to segregate your living area when you want to snuggle down. Panel Blinds work great as room dividers or they can be installed on the interior of bi-fold doors to keep out the winter drafts.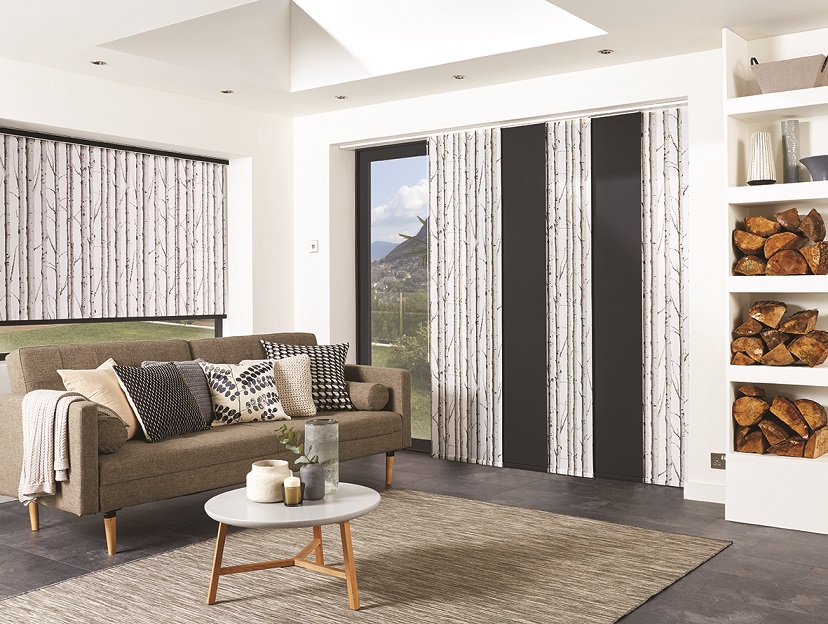 As usual, we'll be running loads of promotions throughout both seasons – stay up-to-date by following us on Facebook and Twitter.