The Broads Collection: The Den
Posted 09/04/2019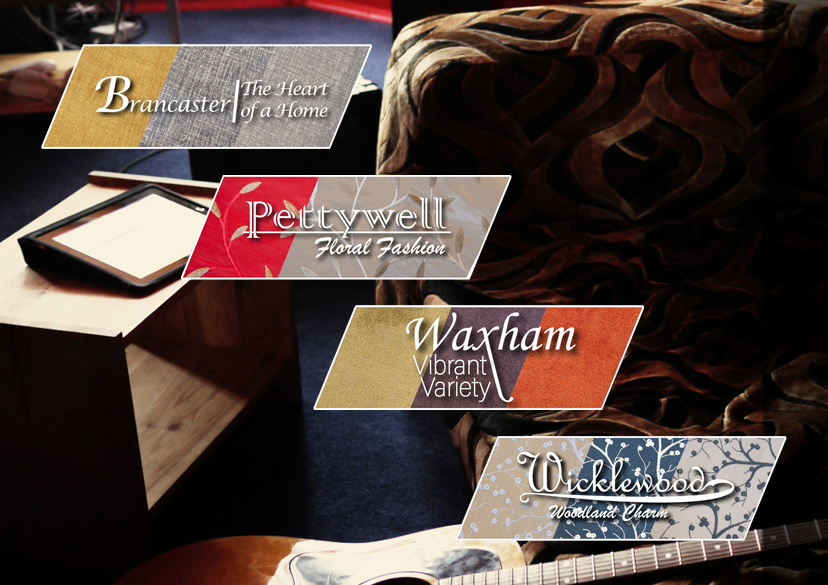 Our new Broads Collection has been designed for modern living and customers who seek luxury without compromising on durability or style. Inspired by the rich tones and vibrant patterns of our local landscape, our design team have created exciting new materials that your customers will love. The Den collection is perfect for cosy and comfortable living rooms for the whole family.
The warm, comfortable room for letting your hair down and enjoying your hobbies, be it a home cinema, games room, craft space, or anything else you enjoy, these fabrics are here to enhance the rich and relaxed atmosphere.
Brancaster is a classic, simple fabric that gives you a nice neutral design in a variety of tasteful tones.
Pettywell brings an elegant, classy touch with a minimalistic natural design.
Waxham is a bright and exiting design to give your room a vivid splash of colour.
Wicklewood gives you a subtle, relaxed pattern with a pleasant embossed effect and a variety of sublime colour schemes.
Like us on Facebook for more news, interior design inspiration, and regular special offers!