Sliding Panel Blinds: A Smart Solution for the Modern Office
Posted 25/10/2016
Designed for large windows and doors, sliding panel blinds are a perfect fit for modern architecture. With flat and folding panels, straight or curved tracks, they come with all kinds of possibilities for both domestic and commercial settings. We look at how you could use them in the modern office.
Room Dividers
The modern office is all about versatile space. An open-plan design can create a sense of space and connection for the whole workforce, but sometimes it needs to be divided up into smaller rooms. Folding partition walls are one solution, but they are expensive to install, take up space when not in use, and have limited configurations. Sliding panel blinds are a cost-effective and attractive solution that offers great flexibility. Choose a translucent design to let in natural light, and pick a colour or pattern that suits your colour scheme or branding. With sliding panel blinds, you don't have to stick to straight lines; you can create a unique modern meeting space with a circular 'inner room'.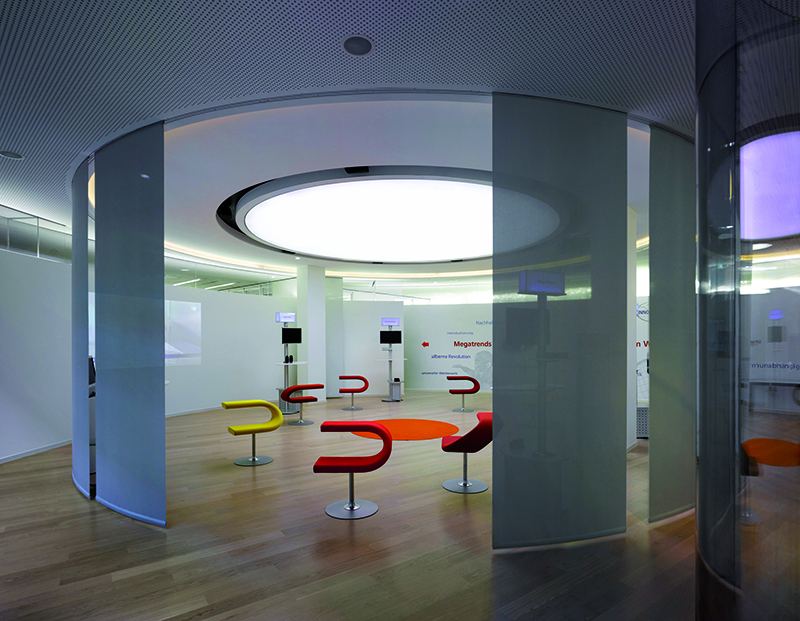 Office Privacy
Within the modern workspace, it's still common for managerial staff to have their own small office. Often these are glass-fronted, with venetian blinds for privacy during meetings. However, venetian blinds might look old-fashioned in a modern workspace, and you will normally need to install a number of venetian blind systems to fit out the whole office – which can take a while to open and close. Floor-to-ceiling sliding panel blinds are an easy-to-use contemporary alternative; with one pull (or at the push of a button), you can regulate your office privacy.
Solar Shading
Tall windows are very popular in modern buildings, but in the summer they can let in a lot of heat. Effective shading is vital for keeping your workspace cool – and can drastically reduce the amount that you spend on air conditioning. Any kind of blind system can help you achieve this, but sliding panel blinds are very effective for large window panels. Choose lighter hues to deflect the sun's rays while still letting in the sunlight.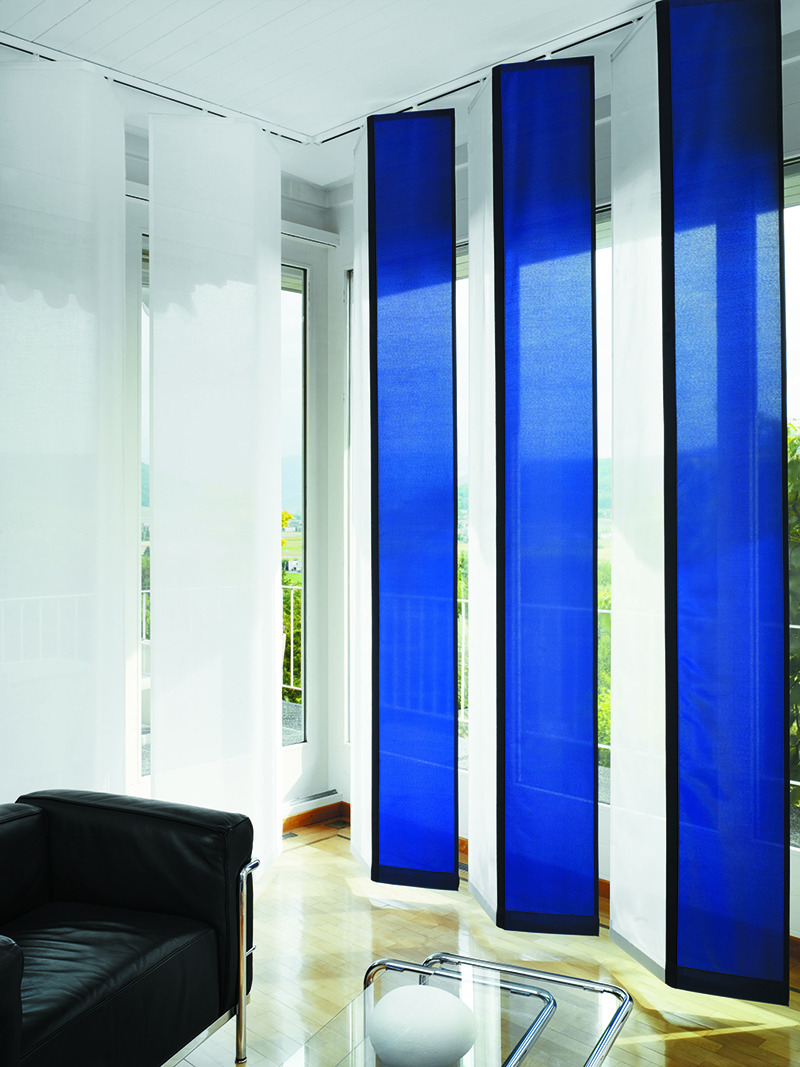 For more interior design inspiration and our latest news, follow us on Twitter at @LCBWholesale.
Images supplied by Silent Gliss.