Important Customer Service Update
Posted 24/03/2020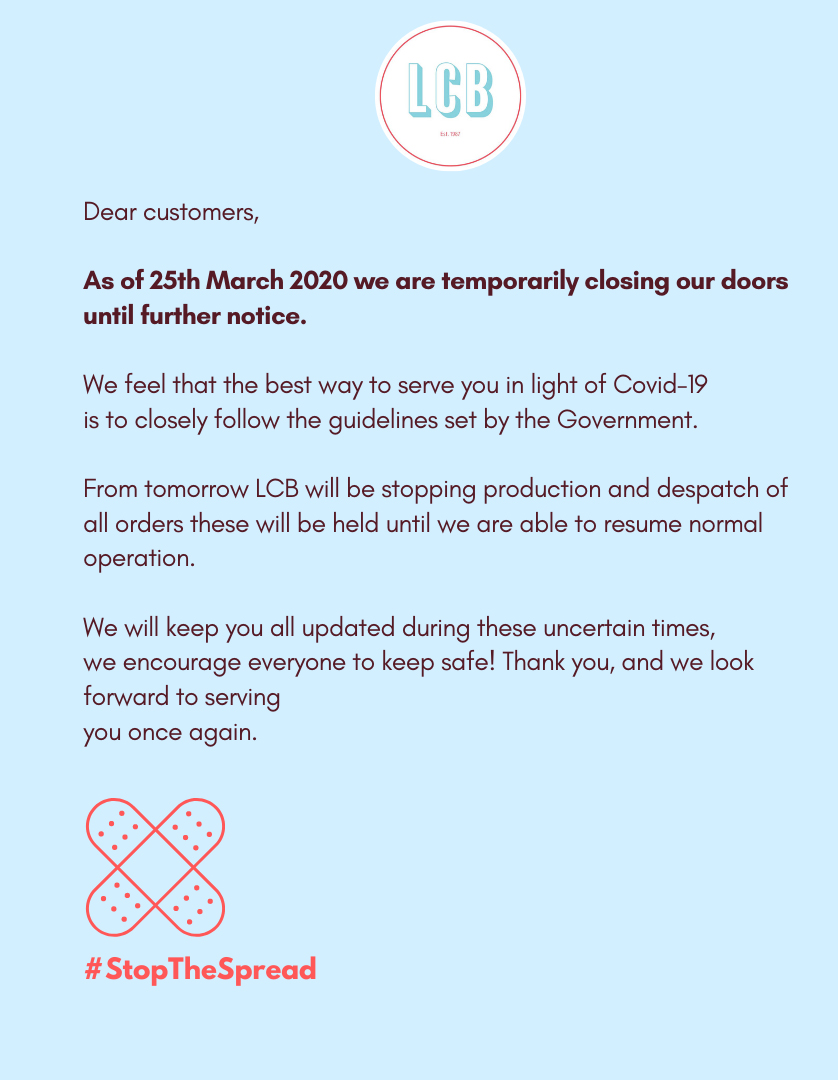 Dear customers, 
As of 25th March 2020 we are temporarily closing our doors until further notice.
We feel that the best way to serve you in light of Covid-19 is to closely follow the guidelines set by the government.
From tomorrow (25th March) LCB will be stopping production and dispatch of all orders, these will be held until we are able to resume normal operation. 
We will keep all of our customers updated during these uncertain times, we encourage everyone to keep safe! Thank you, and we look forward to serving you once again.