Going Wild for Botanical Prints
Posted 18/05/2017
We love having a touch of nature in our homes: a vase of seasonal daffodils, a goldfish bowl, a tray of spiky cacti on the window sill. Nature reminds humans of our place in the world and images of nature have been shown to have a calming influence on us. No wonder botanical prints are so popular. Check out these fab prints from the Arena Aquarius range.
Beautiful Butterflies
Butterflies have naturally beautiful patterns on their wings and an odd fluttering flight that makes them seem carefree. This pattern featuring a blooming flower and butterfly print is available on backgrounds of soothing duck-egg blue or pale sage.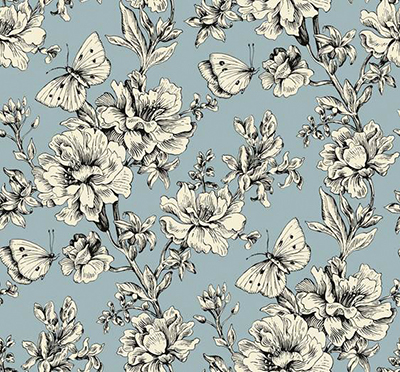 >
English Rose
"What's in a name? That which we call a rose by any other name would smell as sweet." As this quote from Romeo and Juliet shows, roses have long been regarded as a metaphor for beauty and perfection. This floral chintz has an English rambling rose motif.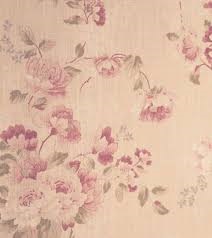 French Toile
'Toile' is the French word for canvas cloth suitable for painting on. A 'Toile de Jouy' is a repeating pattern, usually depicting a pastoral scene, printed in blue dye on toile fabric.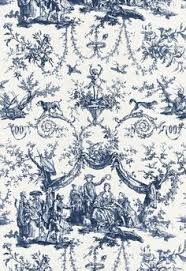 Charming Child's Play
The romantic philosopher Jean Jacques Rousseau believed that children should have a natural education playing outdoors. The children in this toile print playing on swings and a see-saw seem perfectly in harmony with the nature that surrounds them. Rousseau would have approved.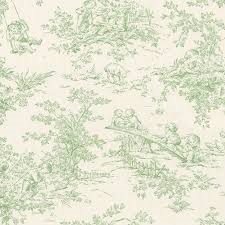 Rustic Youth
The simplicities of another age are invoked in this botanical toile. A courting couple are portrayed enjoying the rural summer. The blooming foliage frames their playful conversation.
Create an LCB trade account today and stock up on these and other botanical prints. We can provide made-to-measure blinds and curtains in hundreds of prints. Loveless Cook Blinds has everything you need to get your customers what they want.
Like us on Facebook for regular interior inspiration.