Get Over the Bank Holiday Blues with 15% Discount on Silent Gliss
Posted 08/05/2018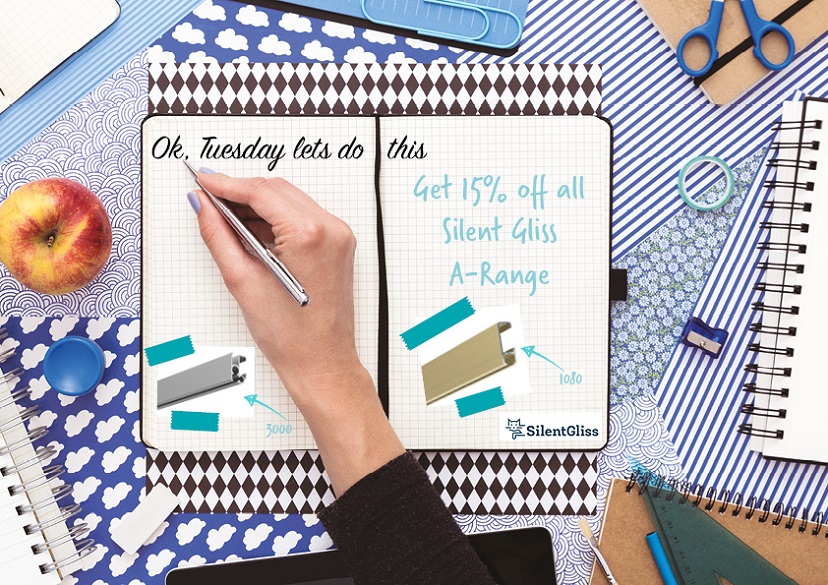 It was a stunning weekend. The hottest Early May Bank Holiday since the holiday's invention in 1978. People returning to work on Tuesday morning were greeted with a fourth day of unbroken blue skies – enough to give anybody the post-bank holiday blues! Well, Loveless Cook Blinds are here to cheer you up with the announcement that we are offering a stunning 15% discount on all of the Silent Gliss A-Range. Unlike the sunshine, this offer is guaranteed to last until the end of May!
Silence is Golden
Silent Gliss are the pre-eminent manufacturers of curtain tracks. Your customers who have an eye for design will appreciate the sleek way that these tracks combine designer statement with automation functionality. Everyone will appreciate the how quiet these modern track systems are.
Corded or Uncorded
Tracks in the Silent Gliss A-Range come in two types: uncorded and corded. Uncorded tracks are for curtains that your customers are happy to draw with their hands. Corded tracks are for curtains that are operated by a pull cord: the perfect solution for customers with windows where the curtains are heavy or slightly obstructed and handpulling curtains closed is difficult.
As you can see from this selection of images, your customers will be spoiled for choice when choosing the optimal curtain track for their home.
In-House Bending
Where your customer is shopping for curtains to run on a curved track, we can help them get the exact fit for their bay and corner windows. At Loveless cook Blinds, we offer an in-house bending service: a tailored solution to the age-old problem of fitting curtain tracks to curved windows. All we need is a sketch of the window shape and the dimensions of the wall where the curtain track is to be attached.
The 15% discount on Silent Gliss A-Range (not including the usual discounts) is available from now until the end of May (while stocks last).