Easy-to-Identify Fabrics Suitable for Damp Environments
Posted 12/07/2017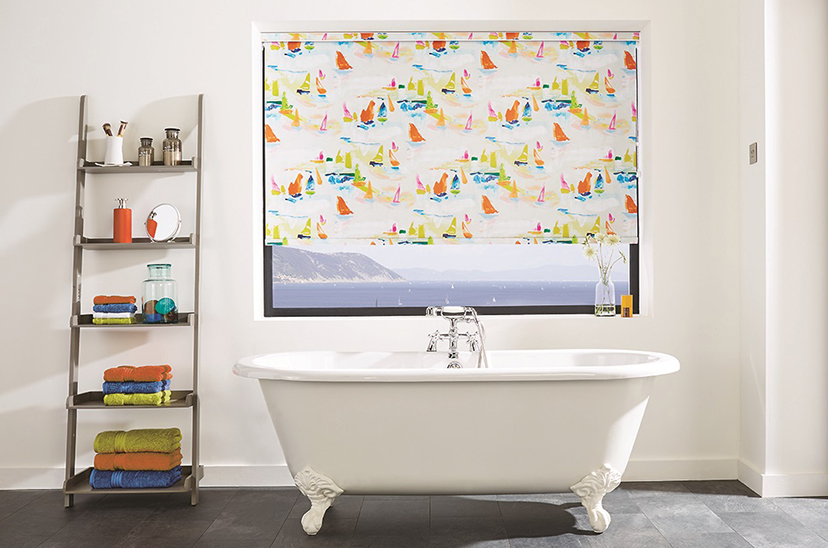 When redecorating a bathroom, window blinds are an attractive and cost-effective way of ensuring privacy. However, it is important to choose fabrics that can stand the regular exposure to steam produced by hot baths and showers. In our fabric index, moisture-resistant fabrics are indicated by a special symbol – information that you can pass on to your customers when helping to choose the best blinds for their redecoration project.
Look out for this symbol in our catalogue: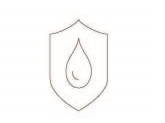 A Range of Nautical Prints
Choosing fabrics that are appropriate for damp environments doesn't mean you have to skimp on style. We offer a range of prints, like the nautical themed blind for bathroom windows at the top of this page, that have been specially designed to jazz up the bath time experience.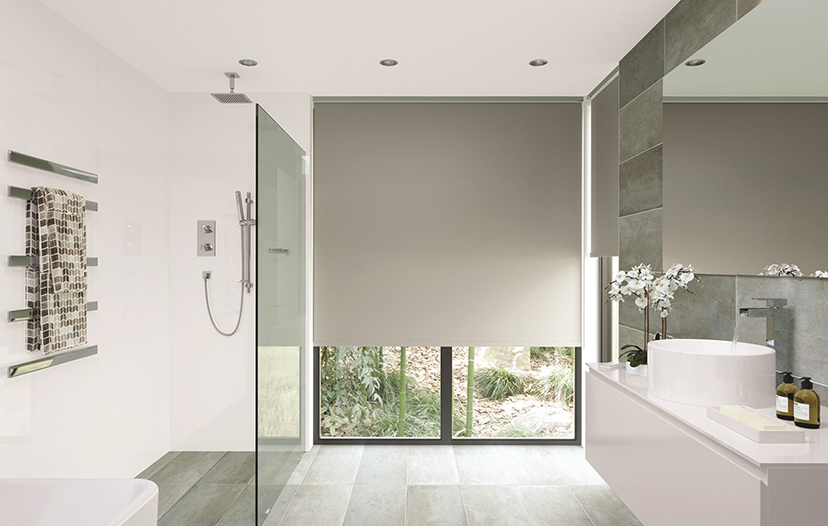 Chic Minimalist Look
For those who prefer their bathrooms a little less grockle shop on the Isle of Wight and a bit more contemporary chic, we've also got moisture-repellent fabrics in solid neutral tones that brilliantly complement chrome taps and white ceramics.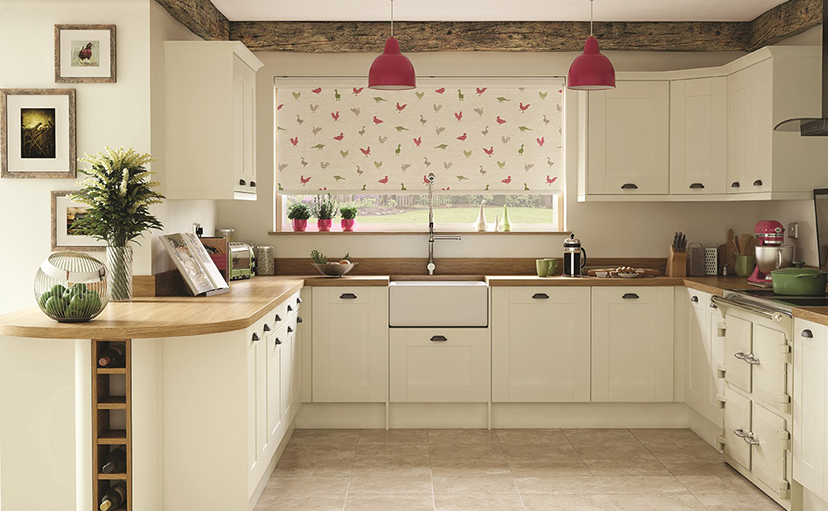 Not Just for Bathrooms
Obviously, bathrooms aren't the only room in the house where it might be appropriate to use moisture-resistant fabrics. A window located by a kitchen sink may also benefit from a blind that won't be damaged by exposure to moisture. Matching playful prints with colourful utensils will add a splash of colour to a kitchen.