Discontinued Fabrics Update
Posted 08/09/2021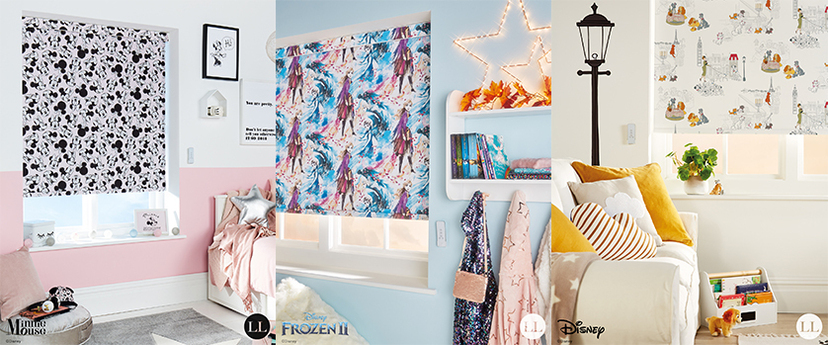 Last Orders for Louvolite Disney Fabrics

As of the 1st October 2021, Louvolite's Disney, Marvel and Star Wars fabric ranges will be discontinued. We are advising all customers with any outstanding orders in the Disney collection to place them with Loveless Cook Blinds before this date.
New Fabric Collection
Louvolite are soon to be launching their latest fabric collection. The newest patterns and prints will be released on January 1st 2022. As always we can't wait to see how they will be presenting their on-trend colourways, stunning plains, textures and vibrant prints! You won't want to miss it either so keep an eye on our blogs and social media!
Aquarius Fabric Update
We have recently been informed by our fabric supplier that the Aquarius Collection has released an update of discontinued fabrics. Please see lists below:
Vertical Fabrics
89mm Fiji Aqua
89mm Elsie White
89mm Acacia Taupe
89mm Memphis Ash
89mm Ashton Natural
89mm Ashton Grey
89mm Ditsy Amethyst
89mm Memphis Blue
89mm Fleur Aquamarine
89mm Hendrick Chocolate
127mm Fiji Aqua
127mm Acacia Dawn Grey
89mm Marine Azure
127mm Acacia Charcoal
Roller Fabrics

Perilla Anthracite
Flossie Apricot
Memphis Sun
Focus Ivory
Hendrick Chocolate
Howley Green
Radiant Slate
Bainbridge Grey
Dandelion Mist
Adeline Primrose
Focus Silver
Adeline Poppy
Radiant Grass FR
Reflex Pro 1000 Black
Annalee BO Charcoal