Buy Any 6 INTU Blinds for Just £350!
Posted 18/01/2021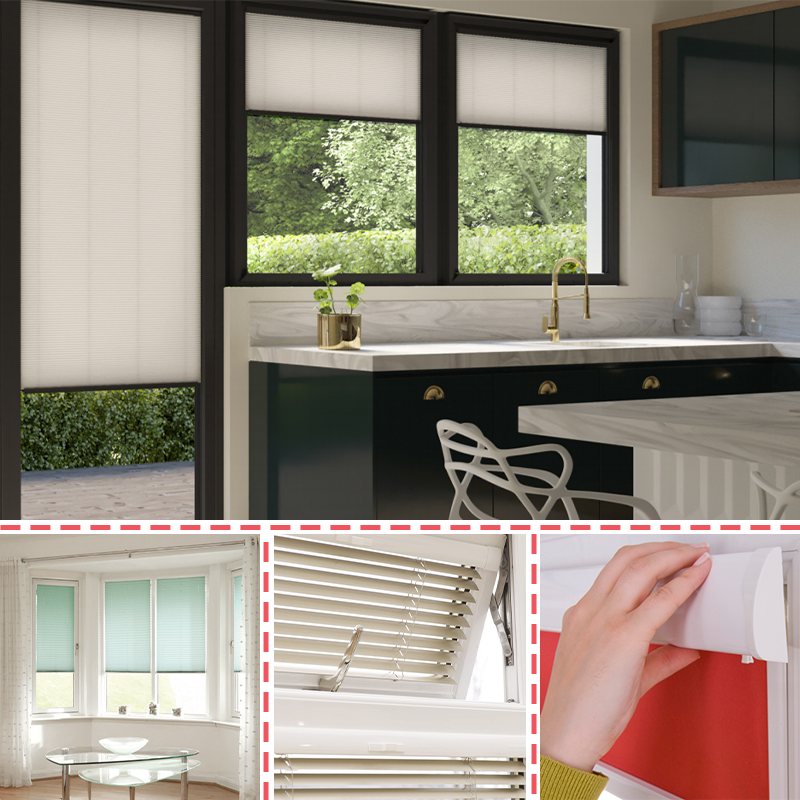 Enjoy big savings on INTU blinds this January with our incredible offer for trade customers!
INTU blinds have been designed to fully integrate with all PVC windows and doors. With neat, simple control options, and no free hanging cord loops, making the INTU collection one of the safest blinds available.
One of our most popular ranges of blinds and the INTU range has numerous selling points for you to share with your customers. The fixing brackets and mechanism remain hidden and, because INTU blinds require no drilling or screwing, your customers' window frames will remain unmarked. With no hanging cords or strings, the blinds are ideal for children's bedrooms and for use around the home, keeping all the family safe.
The smart design of the INTU range means that the blinds are perfectly tensioned, eliminating the rattle of the blind against an open door or window. The tension system holds the blind in place no matter how the blind is lowered or tilted open, making the blinds ideal for patio doors, conservatories and kitchens.
Any Style - Venetian, roller and/or pleated styles.
Any Size - No drills, no screws, just style. Every fitter's dream!
Any Colour - A wide range of colours and patterned fabrics available to suit every interior.
Huge Savings on Bulk Orders
Our deal extends past quantities of 6, up to 30! With our special offer you can increase the savings when you increase your order! Order 30 units for £1,200 - that's just £40 per blind!
6 - £350
10 - £470
15 - £650
20 - £820
25 - £990
30 - £1,200
To take advantage of this incredible offer on INTU blinds, register for a trade account with Loveless Cook Blinds. We have regular special offers and members can browse our full catalogue. Get in touch with our friendly sales team for all orders and enquiries. Call 01603 789678 or email sales@lovelesscookblinds.co.uk
Offer excludes Hive and Micro styles. This promotion is available for trade customers only. While stocks last.