Big Savings on Made to Measure Vertical Blinds
Posted 25/09/2018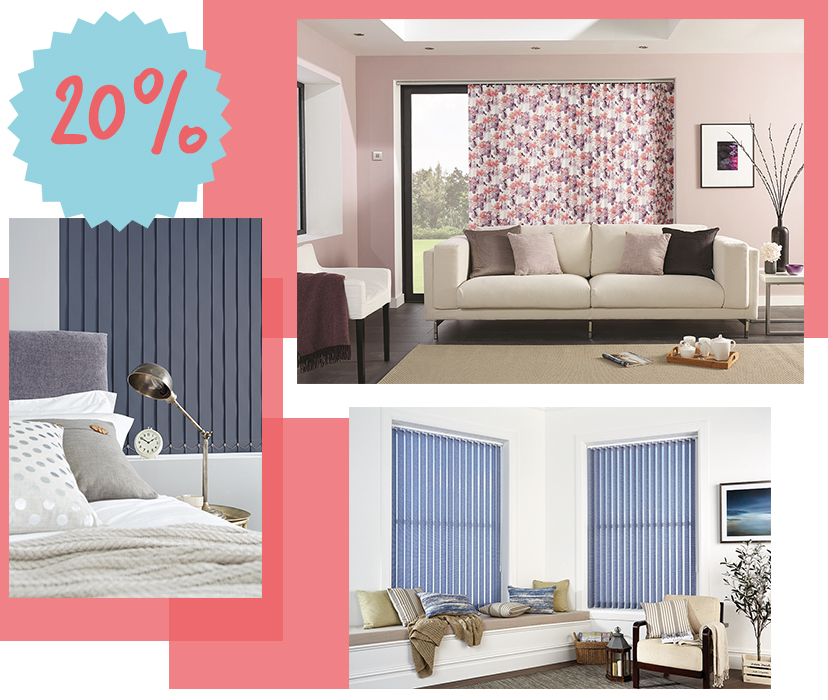 We're offering our trade customers a massive 20% off all made-to measure vertical blinds. This offer is running for two weeks from the 26th September until 9th October. To claim your discount, all you'll need is a trade account with Loveless Cook Blinds and the special discount code: V20B.
Our Workroom
We know better than anyone that not all windows come in convenient standard sizes. That's why we have a fully operational workroom and skilled machinists who can cut fabric to the exact size and shape that your customers are looking for.

Range of Fabrics
Your customers can select between 1000s of coloured, patterned and textured fabrics from any of our industry-leading suppliers, including:
Naturally, we are also happy to work with COM fabrics that have been sourced and supplied by your customer.
If you would like to join in with our incredible discount on made-to measure services, but you don't have a trade account,
sign up today
and start receiving incredible weekly deals from Loveless Cook Blinds!
To find out more about our workroom and our made-to-measure services, please don't hesitate to get in touch. You can call our office on 01603 789678 or email websales@lovelesscookblinds.co.uk.