Automation Stations: Home Hub Technology from Somfy
Posted 23/05/2017
It may be a decade or so before you are overtaken by a self-driving car on the road but, in the home, automation has already made some aspects of life significantly easier and there's more to come. Lights, music, doors, heating systems and especially blinds and curtains are all great candidates for automation. This week, we are featuring two great products from Somfy that bring automation into the home.
Somfy TaHoma®
'Home Hub' is a term that everyone is going to become familiar with. A hub is a device in the home that all other devices connect to and which is in turn connected to a smartphone app that allows everything to be controlled. The TaHoma® from Somfy is a particularly sleek hub that won't look out of place in a contemporary home. There are over 100 compatible devices – so automation can be an ongoing project. The TaHoma® uses wireless technology and is compatible with home equipment brands such as Velux windows, Hitachi air-conditioning and Honeywell and Danfoss thermostats. Somfy manufacture the motors for a range of automated blinds – so it goes without saying that these can be hooked up to the TaHoma®.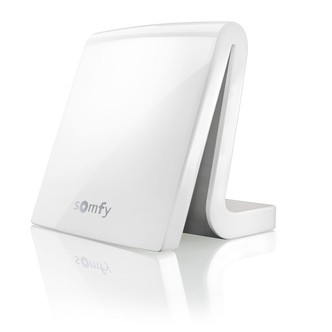 Somfy Connexoon®
For those that want some but not all aspects of their life automated, Somfy also offer a hub that's designed to let the owner control levels of natural and artificial light. The Connexoon® can be used to control the amount of light in your property by operating the blinds, curtains and lighting systems. Like the TaHoma®, this hub is linked to a smartphone app – allowing users to control conditions in their homes remotely.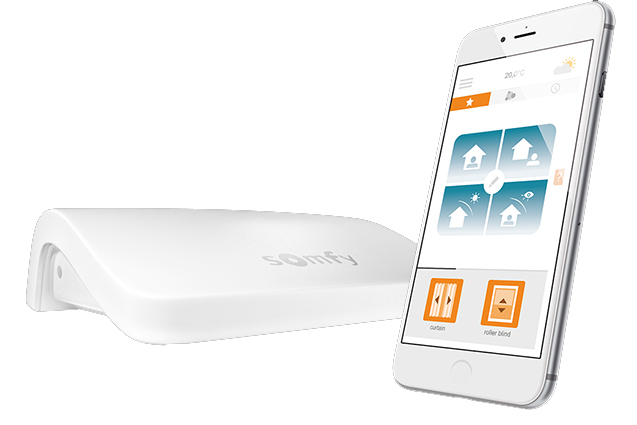 Scenarios
Both hub devices allow for the programming of scenarios – particular settings of all connected items that are appropriate for particular times. For instance, you may be leaving the house and want your TaHoma® hub to close all doors, windows and blinds. Watching a movie? Your Connexoon® can close the curtains in the lounge and dim the lights.
Make sure that you are offering your customers the very latest in smart technology for their homes. Set up a trade account with Loveless Cook Blinds. For more information on Somfy products or anything else in our ranges, give us a call on 01603 789678 or email websales@lovelesscookblinds.co.uk.