A Great Day at CABMFF April Interiors Trade Show
Posted 28/04/2016
At Loveless Cook Blinds we've all been very much
looking forward to the CABMFF April Interiors Show
, and this Monday, the big day arrived. Held at the world-famous Cheltenham Racecourse, the April Interiors Show was one of the most important spring trade shows in the UK soft furnishings industry – so of course, we were there.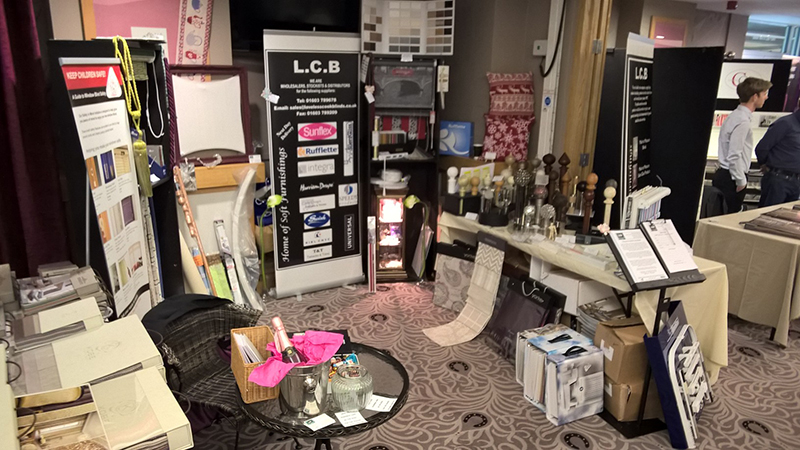 Our stall at the April Interiors show.
CABMFF
(Curtain, Blind and Furnishing Makers Friendly Forum) is a friendly networking group for soft furnishings professionals, from big brands to artisan crafters. With over 1,500 members, CABMFF regularly organises trade shows, and the April Interiors Show was the first of 2016.
The night before the show, we attended the CABMFF social at the Cheltenham Park Hotel, where many of the other exhibitors and CABMFF members were staying. It was a nice, relaxed way to meet before all the excitement and rush of the show – and it was a busy show.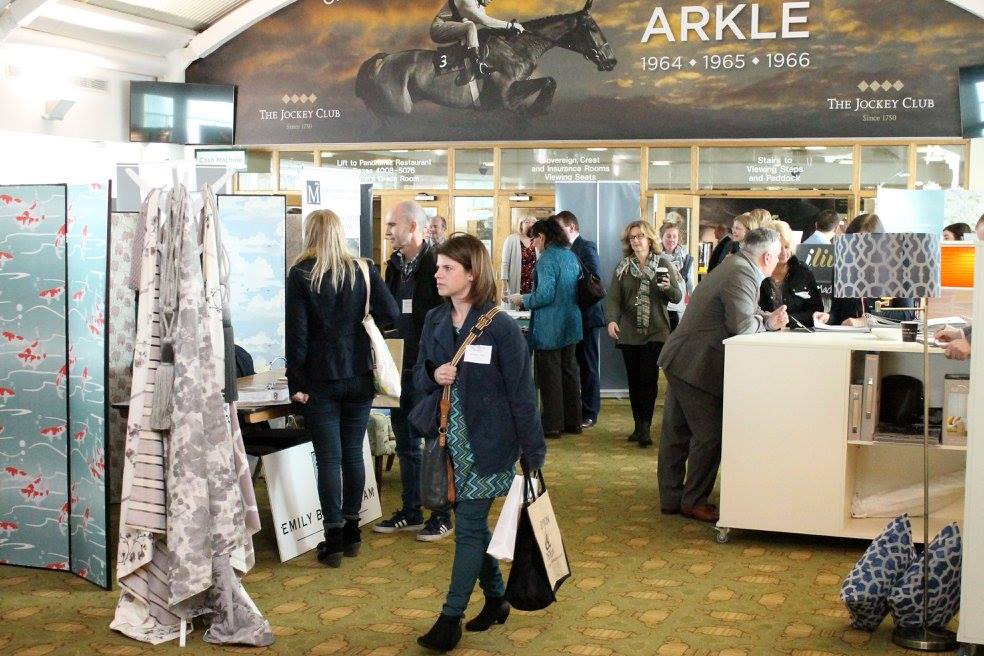 Nearly 400 people came through the doors, looking to see the best and brightest in soft furnishings – and they saw it. With almost 80 of the UK's top home and soft furnishings brands exhibiting, including our suppliers Byron & Byron, Simpson, Swish and Yorke, the hall was a buzz of activity the whole day long.
We had a lot of visitors to our stall, and it was great to chat to them about our extensive range of wholesale soft furnishings products from some of the UK's leading manufacturers. We also learned a lot about the latest trends and designs in home furnishings, and got some serious inspiration to share with our followers on Facebook and Twitter.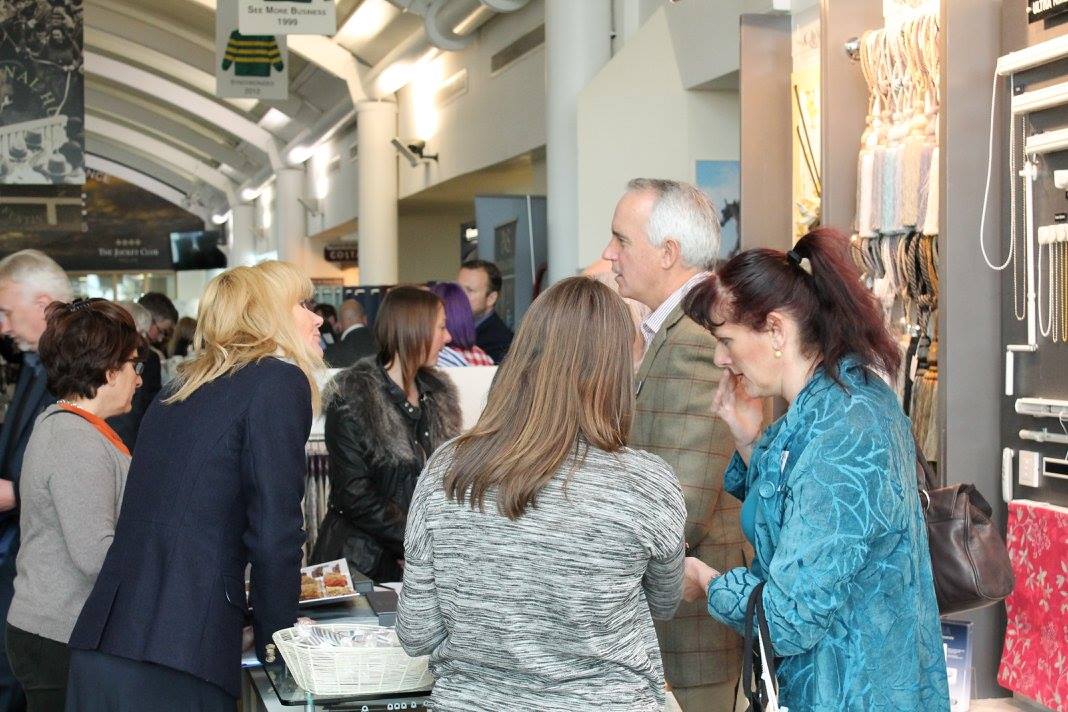 CABMFF says:
"We would like to thank everyone that attended and made this our most successful show so far! We are looking forward to seeing everyone again in October."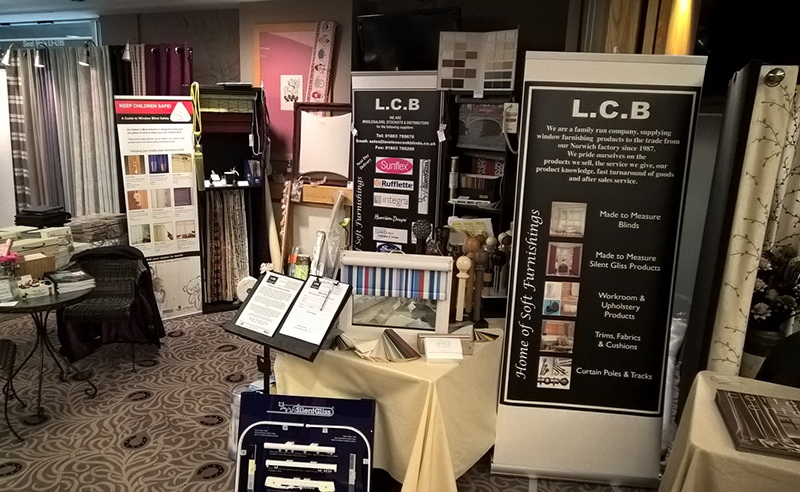 All in all, we had a fantastic couple of days in Cheltenham. Loveless Cook Blinds would like to thank CABMFF for organising the event, the other exhibitors and everyone who attended.
To stay up-to-date with all of our latest news, including any other events we'll be attending, follow Loveless Cook Blinds on Facebook and on Twitter at @LCBWholesale.