4 Unique Ways to Combine Curtains and Blinds
Posted 22/10/2015
Window coverings are an aspect of interior design that's often overlooked, but they're key to creating a sophisticated and personal space. Windows are where natural light comes into your home, so making the most of them is vital – especially at this time of year, when the days are growing shorter. Combining curtains and blinds is a design statement that most people don't make, but it's a surprisingly effective way to harmonise a room and add interest.
Classic Meets Contemporary
Traditional curtains and drapes are an effortless way of adding elegance to your home, but combining them with roman blinds gives them a contemporary update, bringing them bang up to date with 2015 design trends.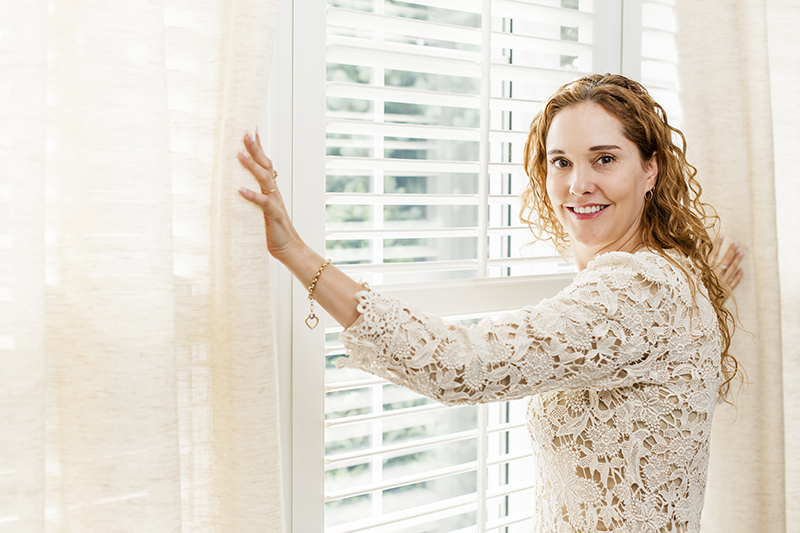 Pattern on Pattern
For a bold fashion statement, use patterned curtains and blinds together. Go wild with vertical and horizontal stripes, polka dots, and floral or geometric designs.
Two Textures
Put together curtains and blinds in contrasting materials to create interesting texture combinations. Gossamer-thin drapes with wooden slatted blinds, thick woollen curtains with blackout roller blinds… feel free to experiment with fabrics and materials.
Colour Clash
Different colours will work well in different spaces. Don't be afraid to try complimenting or clashing combinations. Go all-out with bursts of citrus colours, or use black and white for
minimalist style
.